Books & DVDs for Sale
Purchase Books or DVD-CD's at the touch of a button Pay by Paypal or by personal cheque See Book Covers plus sample book pages
My Book Projects
Here you can view important content details of Book Projects that I am currently working on See author's updates on projected publication time-scale
Latest News
2nd November 2015 - WINTER SALE - 25% OFF - ALL MY BOOK TITLES Plus Postage at cost.
First Sale in several years for the limited time of 3 months only; from the 2nd November 2015 till the 29th February 2016.

Book Projects - NEW ! WWI Imperial German Awards 1914-1918
The last part of Editing remains; then book completed and published. Thank you all clients who paid in advance, you have actually saved money, also your past patience & support is very much appreciated. *New estimated price in 2016.

Book Projects in progress: Bravery, Courage & Valour Volume 2
also almost finished, except for final book design layout.




2nd November 2014 - Not been on line since Summer as working on several book projects the scanning of over 2,500 photos for the Imperial German Book now finished Now need to deal with design & layout ready for Release in 2015

Bravery Book 2nd in Series now sorted into final chapters, finishing off scanning of photos and layout later in 2015. Ready for Release in 2015-16

Albert Pierpoint Book on Britain's Famous Executioner & Hangman in final stages of Editing, Photos, archive material, relics and illustrations now scanned. Next will be the design and layout for Release late in 2014

Now starting on Gottstein Book, The Golden Age of Flats (Zinnfiguren) 100's of figures to Photo and illustrations, plus Archive material to scan then the design & layout ready for Release late in 2015 or early 2016

When these books are nearing completion I will start book on Martha Raye in Vietnam with USSF Green Beret's. Many photo's, Relics and all research material already acquired. Just needs scanning, writing up and designing ready for 2016

Also will be working this winter through new year on editing & scanning material for a book on the Infamous Lord Haw Haw, Wartime Nazi Radio Broadcaster (Germany Calling), Executed by Hangman Albert Pierpoint, as a British Traitor in 1946. Full of previously unpublished archive material, documents, photographs and relics in Forman Archive. Again ready for Release sometime in 2016

Autumn 2014 - The scanning of 1000's of photographs for the Imperial Awards series is moving well ahead and I am more than pleased with the content of many rarities.

Also I am sorting through & Editing of the forthcoming Bravery Volume 2 Book Chapters; next up will be the scanning of 100's of photographs & illustrations for above V2.

So plenty to keep me busy on the New Book Projects for 2014 plus in the evenings I have recently started research on writing a personal Book Project not shown on my official book Website.

This book will be on the famous leading English High Executioner, Albert Pierpoint, who took part in over 600 Executions, more than any other Hangman in British History, from circa 1933 through to the early 1950's

Pierpoint actually executed the Infamous Nazi Beast of Belsen, the SS Commandant Josef Krammer & Urma Griese as well as members of the SS Camp Guards; Gestapo & German Spies and the infamously so-called British Traitors, Lord Haw Haw ( William Joyce ) and John Amery !

I have inherited from my late Father most of Executioner Albert Pierpoint's official Death Warrant's, Unpublished official documents, correspondance and photographs, plus interview material and gruesome important historical relics such as the actual Executioner Albert Pierpoint's original Hangman's Official Rope & Hood and related equipment plus his Gold Pocket Watch & chain worn and used at the Executions together with original relics from infamous Nazi War Criminal SS Colonel Josef Krammer's Commandant's Office at the Belsen Concentration Camp, all of which had been presented by British Army Staff prison Guards at the Belsen Concentration to Albert Pierpoint at the time of the Hamlin War Crimes Trial Executions in Germany.

Due to the size & value of this truly comprehensive Albert Pierpoint Archive
I have had to deposit it all in my local Town Bank Vault in a metal trunk. This project will be a quite slow process due to having to photocopy and scan all the material to be used so the originals can stay in the Bank Vault safe from fire or theft.

That said the book could be ready as soon as spring 2016.



Welcome to my website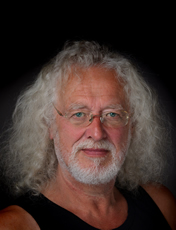 Many visitors will be familiar with my previous Forman's Guide Books since the 1980's plus my long established status as an International Numismatic Expert .
However I am also interested in a broad spectrum of historical subjects from Napoleon to the War in Vietnam I therefore decided to write a handful of Books These will be published between 2014 and 2016.
This site is dedicated to my Books and is logically split into two areas, Books & DVD-CD's For Sale and My Book Projects, the latter being details of the books that I am currently working on.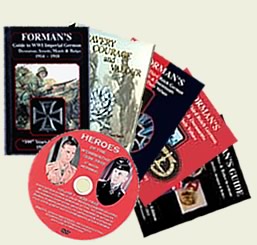 If you would like to be kept informed on the progress of new titles and expected publication dates please register your email address (top left) and we will email you when any significant news breaks.
You will also notice (bottom left) our Latest News box where you will find all the latest news and updates.
I hope you will enjoy browsing the site.
Adrian Forman
(Fellow of the International Napoleonic Society)