Books & DVDs for Sale
Purchase Books or DVD-CD's at the touch of a button Pay by Paypal or by personal cheque See Book Covers plus sample book pages
My Book Projects
Here you can view important content details of Book Projects that I am currently working on See author's updates on projected publication time-scale
Latest News
BOOK SALE EXTENDED ! - UPDATED TODAY 3RD APRIL 2018.

FROM NOW ON I WILL BE SPENDING 85% OF MY TIME, WRITING & FINISHING DESIGNING BELOW BOOK PROJECTS - LIVING MAINLY IN THE CANARIES FOR HEALTH REASONS, WITH OCCASIONAL TRIPS TO UK. ADRIAN FORMAN

MY NEW P.O.ADDRESS IS

P.O.BOX 12.,
LYNTON
DEVON
EX35 6DF
TEL: 01598-752-149 ( ANWERSPHONE ONLY ).
EMAIL: adrianforman4bks@aol.com or adrianforman@gmail.com

**WEBSITE BOOK ORDERS VIA PAYPAL - BUT I WILL ACCEPT CHEQUES BY POST
BUT PLEASE ALLOW UP TO 28 DAYS FOR ORDERS BY POST TO BE DEALT WITH
BY MY DAUGHTER MICHELLE.

NEW FORMAN'S GUIDE WWI IMPERIAL GERMAN DECORATIONS, AWARDS & BADGES 1914 -1918. 10% DISCOUNT

*Author signed Special *250* Numbered Book-Plate 1st Edition.

**Over 1,100 Archival photographs. 250pp. Colour illus of Award Ribbons.

Hardback: Deluxe gloss laminated covers.
Quality gloss paper cord sewn Binding. Size: 9"in x 6"in (A5).
ISBN: 978-0-9523571-4-8. Published by Adrian Forman Books (UK).
£44.95 Plus Postage in UK 10% Discount.
*Recommended Retail Price = £50 for Regular 1st Edition + £3 p/p.

Now with Bonus of a cheaper Retail price due to lowering of Printing costs thus keeping the books within an excellent price for the customers while still maintaining the traditional excellent quality of the Forman's Guide Books.

Again thank you to all clients who paid in advance, some of you will recieve a refund also thank you for your patience & support which is much appreciated.


NEW STOCK OF BOOKS-DVD-CD NOW FOR SALE NEW YEAR to SPRING!
*****LOW LOW PRICES FROM SPRING APRIL TO AUGUST 2018

PLEASE SEE NEW INFORMATION ON PAGE = ABOUT-THE-AUTHOR

PLUS SEE *NEW BOOK TITLE IN STOCK
*Kaiser Wilhelm II Book: Large quality Colour photographs of Kaiser W.II's Unique WWI German State Orden (Spange) Group, unique Red Eagle Cross, Bulgarian Death's Head Order & Kaiser Wilhelm Orders decorations & Awards. Large illustrated Book SALE FROM APRIL 50% OFF PRICE NOW ONLY £5 + p/p.

NEW YEAR THROUGH TO THE SUMMER! MASSIVE DISCOUNT SALE 2018
50% OFF NEWLY STOCKED KAISER WILHELM II BOOK
40% OFF ALL MY FORMAN'S GUIDE TITLES
35% off BRAVERY COURAGE & VALOUR Plus Postage at cost.
PLUS 10% OFF NEW STOCK OF FAMOUS WWII HANGMAN EXECUTIONER PIERPOINT DVD
NEW STOCK OF CD TRAITOR LORD HAW-HAW - NAZI RADIO BROADCASTS !

BOOK PROJECTS IN PROGRESS:

***The long cherished project on Gottstein's Flats has been supported for many years by friends past & present, without whose help this would not have been possible; I promise you alI, I will make every effort to honour my self made promise that this book, will be finally published in 2018 after some 12 long years. In particular for my personal friend Ludwig Madlener whose faith in me may at long last be honoured. Adrian Forman

1. *Bravery, Courage & Valour - a Companion Volume* (9"in x 6"in A5).

All Research & Photographs completed.
Book design layout in progress.

2. *German State Decorations, Awards & Badges 1740 to 1914 &
Freikorps Awards & Badges 1919-1921*. (9"in x 6"in A5).

All Photographs & Illustrations now sourced.
Book design & layout in progress.

3. *Gottstein & the Golden Age of Zinnfiguren 1926 - 1976*.

All Photographs & Illustrations now sourced.
Book design layout & professional photography sessions in progress.

4. Martha Raye & Her Boys in Vietnam 1963 -1973. (9"in x 6"in A5).
(Green Beret & Other War-time Heroe's illustrated Stories)

All Photographs & Illustrations now sourced.
Book design layout and professional photography sessions in progress.









Welcome to my website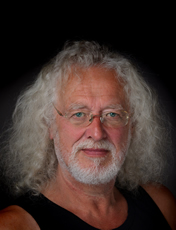 Many visitors will be familiar with my previous Forman's Guide Books since the 1980's plus my long established status as an International Numismatic Expert.
However I am also interested in a broad spectrum of historical subjects from Napoleon to the War in Vietnam I therefore decided to write a handful of Books These will be published between 2017 and 2019.
This site is dedicated to my Books and is logically split into two areas, Books & DVD-CD's For Sale and My Book Projects, the latter being details of the books that I am currently working on.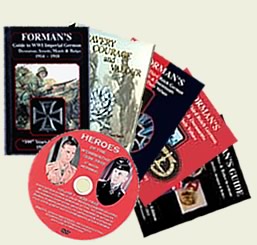 If you would like to be kept informed on the progress of new titles and expected publication dates please register your email address (top left) and we will email you when any significant news breaks.
You will also notice (bottom left) our Latest News box where you will find all the latest news and updates.
I hope you will enjoy browsing the site.
Adrian Forman
(Fellow of the International Napoleonic Society)
Postal Address: P.O.Box.12, Lynton, Devon, EX35 6WF UK